Wiltse Town Road, Athens Canada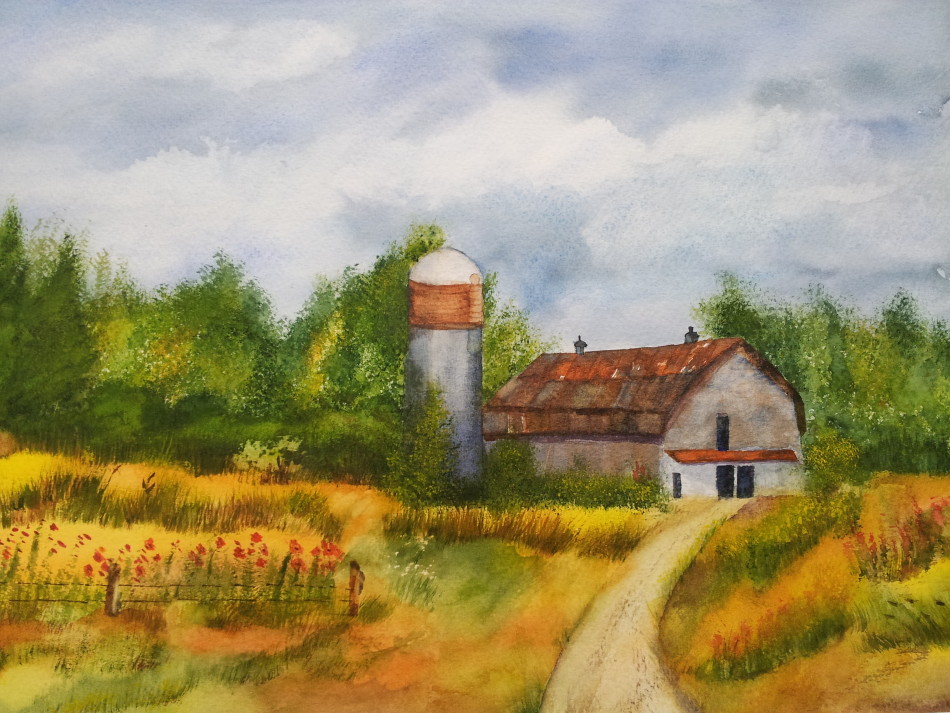 $400 The original has been sold.
Prints and notecards are available.
An original watercolor 15" x 22" on Bockingford paper 140 lb. paper.
Prints (No Prints Available) available in the following sizes:
Notecards (No Notecards available) in packs of are also available
This painting SOLD at my solo exhibit at Karloff Restaurant in Brooklyn.
Please contact me below to inquire about or order artwork...