Masons vs. Glass, Center Street. NYC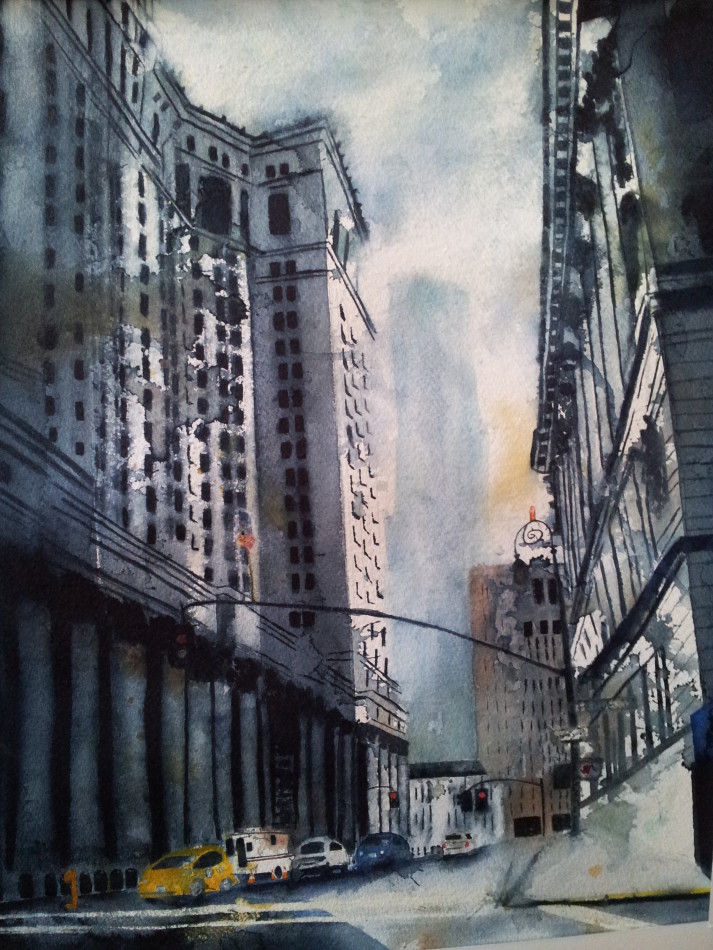 $500 The original has been sold.
Prints and notecards are available.
An original watercolor 22" x 15" on Arches 300 lb. cold press rough paper
Prints (No Prints Available) available in the following sizes:
Notecards (No Notecards available) in packs of are also available
This painting was SOLD at a solo exhibit at Karloff Restaurant in Brooklyn.
Please contact me below to inquire about or order artwork...