Blue Door (Terry Harrison workshop)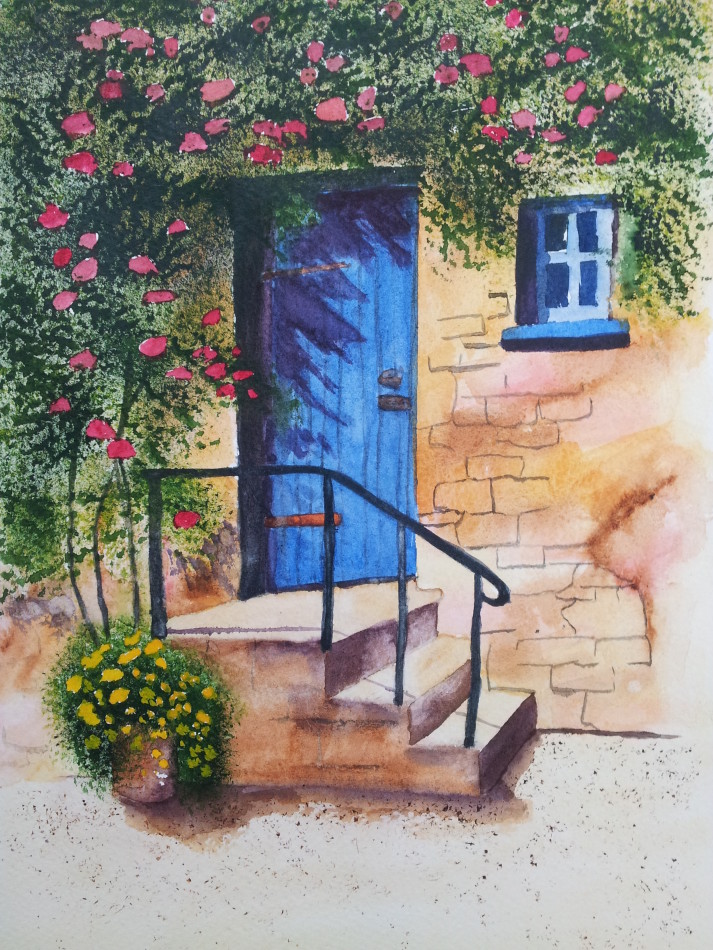 $350
Watercolor, 12" x 18" on 140 lb. cold press Bockingford Paper
This painting is an original painting but a copy of Terry Harrison's work. I had the privilege of taking a workshop with him and painted this under his guidance. This painting was custom matted and framed in white mat and white frame for a solo exhibit at Karloff Restaurant in Brooklyn. It is available for sale.
Prints (No Prints Available) available in the following sizes:
Notecards (No Notecards available) in packs of are also available
This painted is custom matted and framed and on display at Karloff Restaurant in Brooklyn, 254 Court Street - May 29th - June 30th
Please contact me below to inquire about or order artwork...